Advanced Cryptocurrency Training for Crypto Investigators
Are you a Certified Cryptocurrency Investigator (CCI) looking to enhance your knowledge and skills in the field of cryptocurrency investigations? We offer advanced cryptocurrency training that can help take your career to the next level.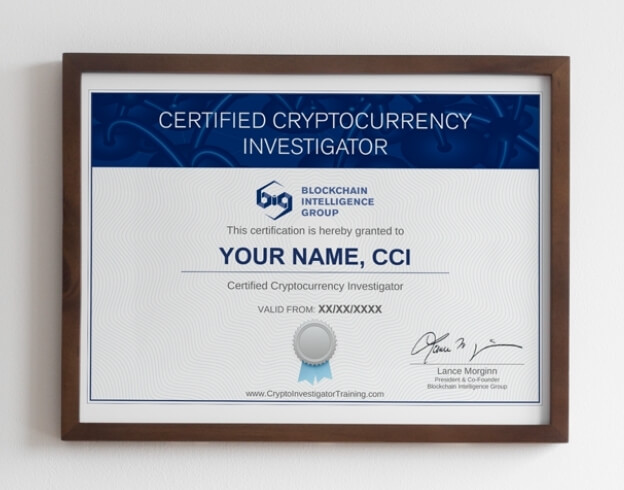 Advanced Cryptocurrency Training
Our advanced cryptocurrency training programs are designed specifically for CCIs who want to stay up-to-date with the latest developments in cryptocurrency and hone their investigation skills. Our program covers a wide range of topics, including blockchain analysis, digital currency forensics, anti-money laundering in cryptocurrency, and more.
Advanced Cryptocurrency Training Modules
Advanced Cryptocurrency Concepts
Advanced cryptocurrency analysis will broaden your understanding of the bitcoin transaction protocol and how transactions are associated by using clustering methods.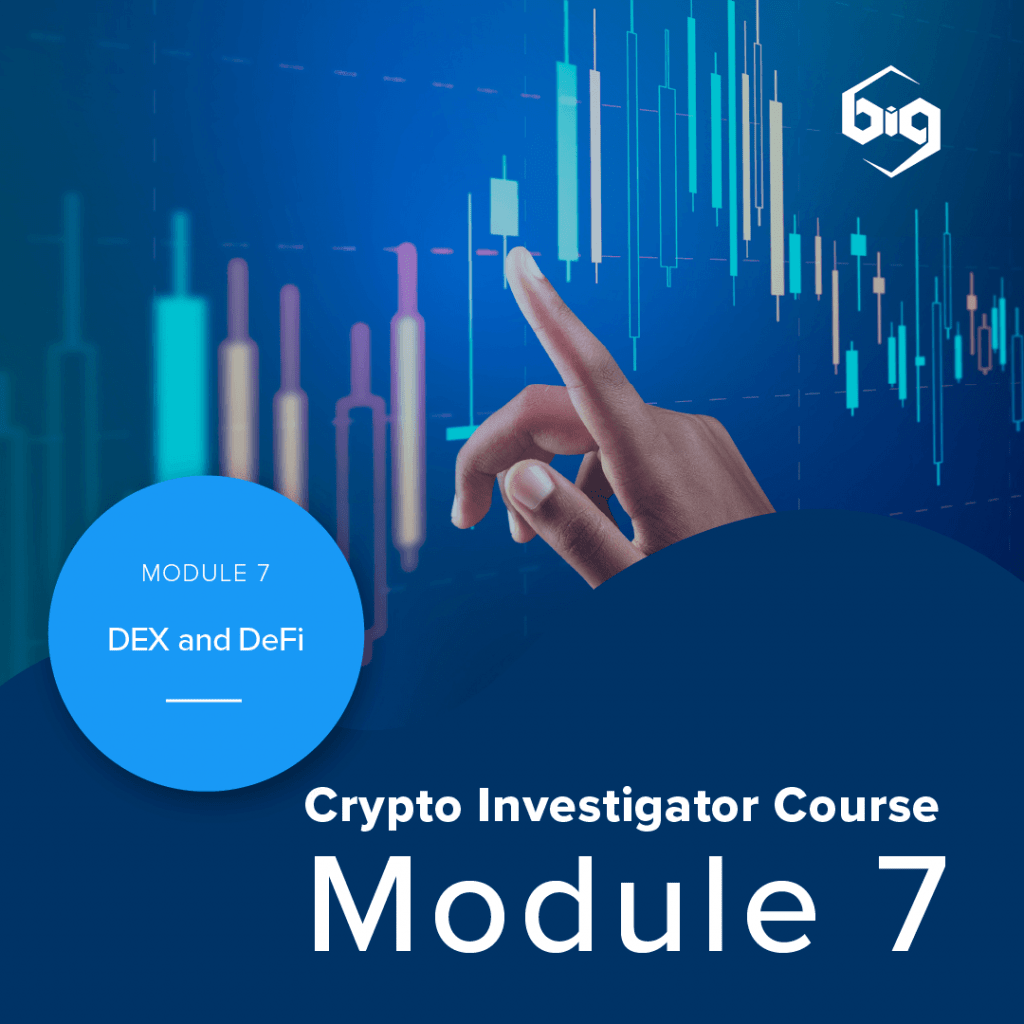 Decentralized finance or Defi as it is known in the crypto space, is an ever evolving and rapidly changing finance industry. This course aims to provide a fundamental overview of the key components of Defi and how they operate.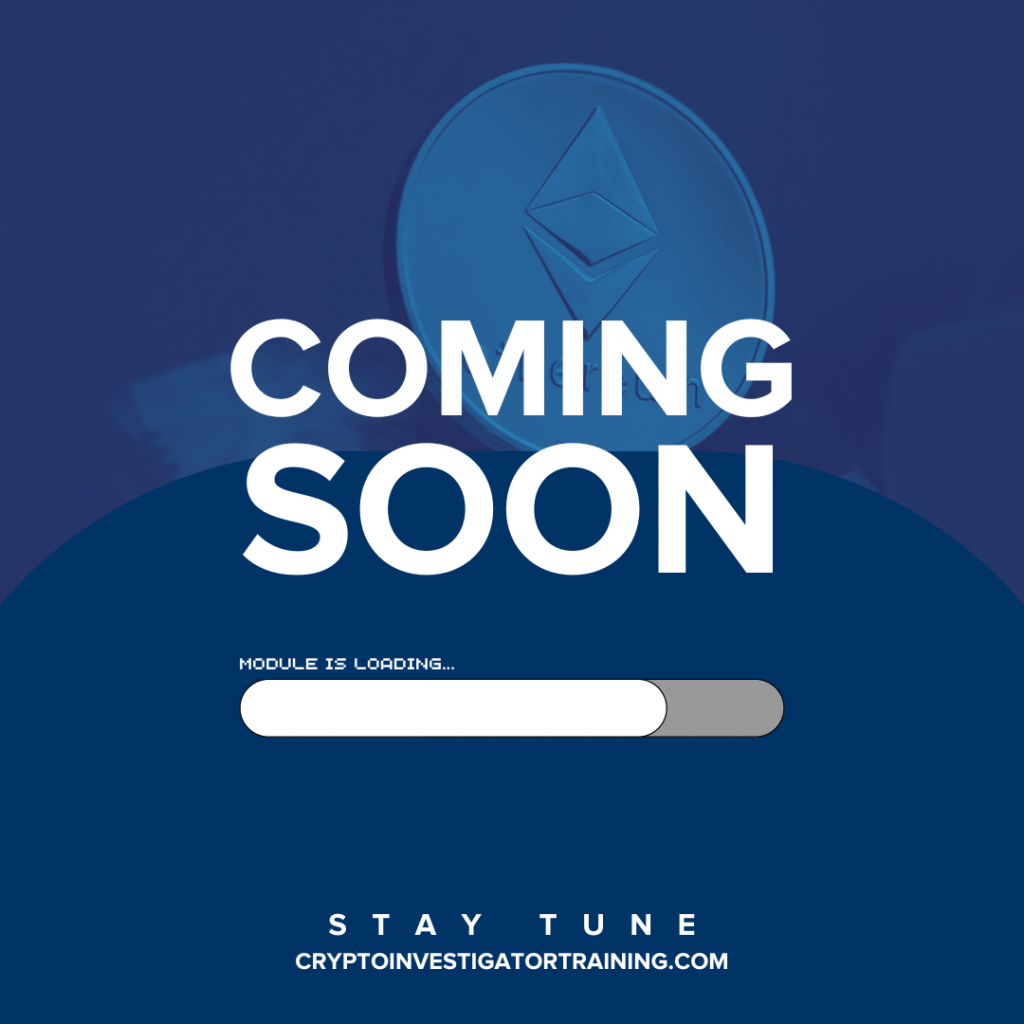 Exciting new module on the horizon!
Our team is currently developing a new module that will greatly enhance our product offerings. Stay tuned for further updates and get ready to explore the upcoming module!
Have you not yet been certified as a Crypto Investigator (CCI)?
Ready to take your crypto investigation skills to the next level? Click the link below to explore our CCI course and become a Certified Crypto Investigator.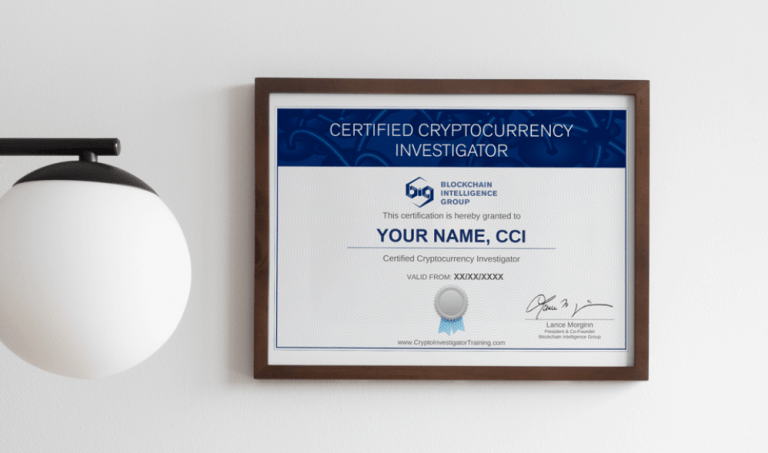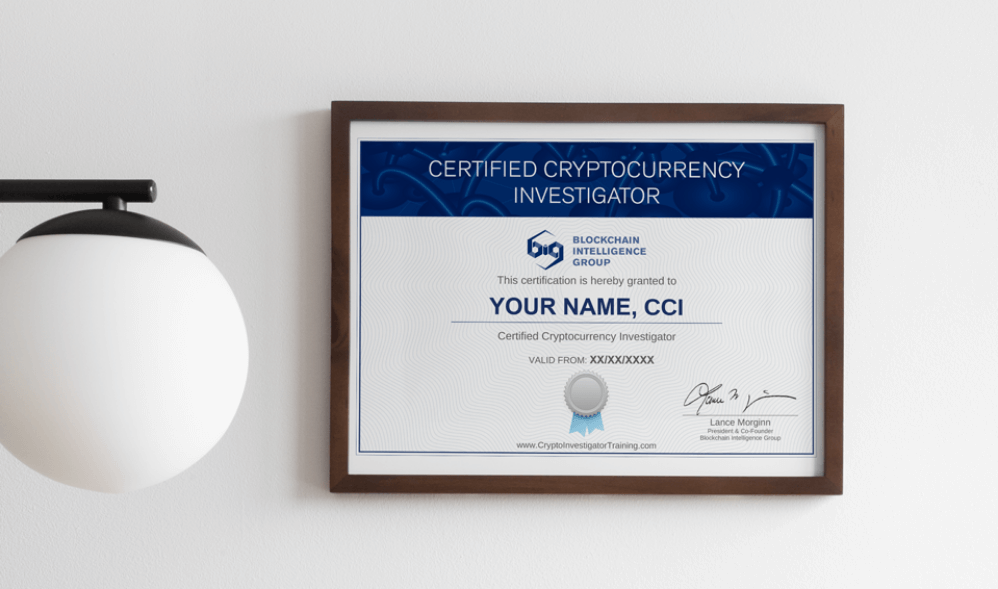 What Our Customers Say About Us
Excellent course content and very informative. This course will provide you with the requisite knowledge and tools to conduct any cryptocurrency investigation. It is a must for all financial investigators and compliance professionals.
If anyone is looking for a course that will help them with conducting investigations relating to cryptocurrency and the blockchain then I can not recommend this course enough. The course was able to provide everything I was looking for when it comes to understanding the new risks associated to new technologies, how to track, trace and monitor cryptocurrency transactions and/or crypto crimes and how to have effective measures in place to overcome these issues.
This was a great course and the delivery was fantastic for keeping the student engaged. I really enjoyed it, so thanks to all who put it together. Online training is hard to build but the content and delivery were well pitched. This is great for a Law Enforcement and Compliance audience. I will be sharing throughout my network and wish you all the success.
We're here to help! Call Us Today!