Investigador Certificado de Criptomonedas
Diseñado para usted por investigadores de criptomonedas experimentados del Gobierno y expertos en cumplimiento financiero.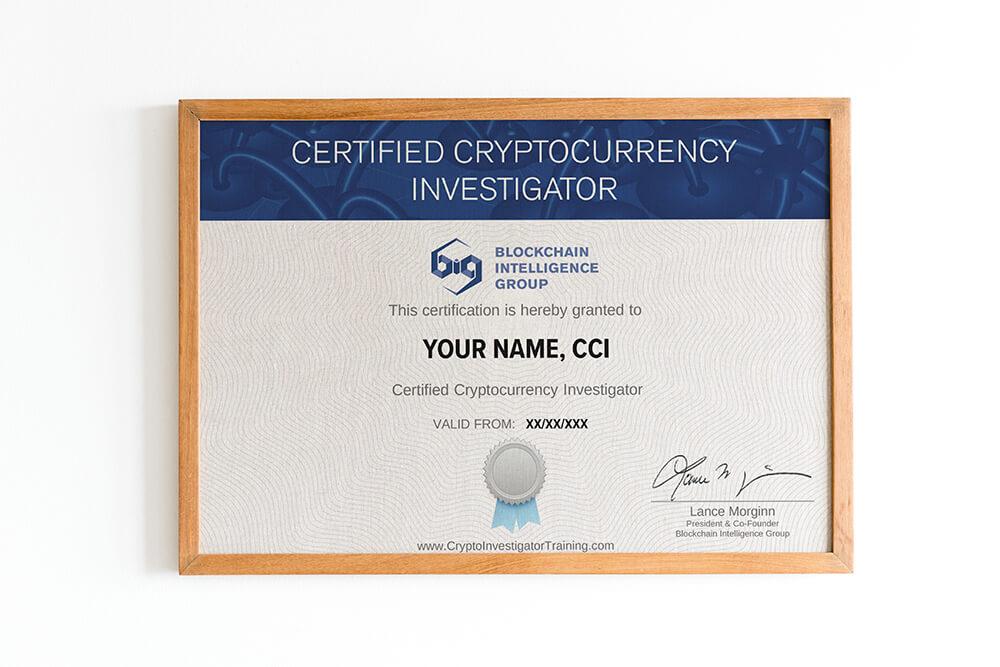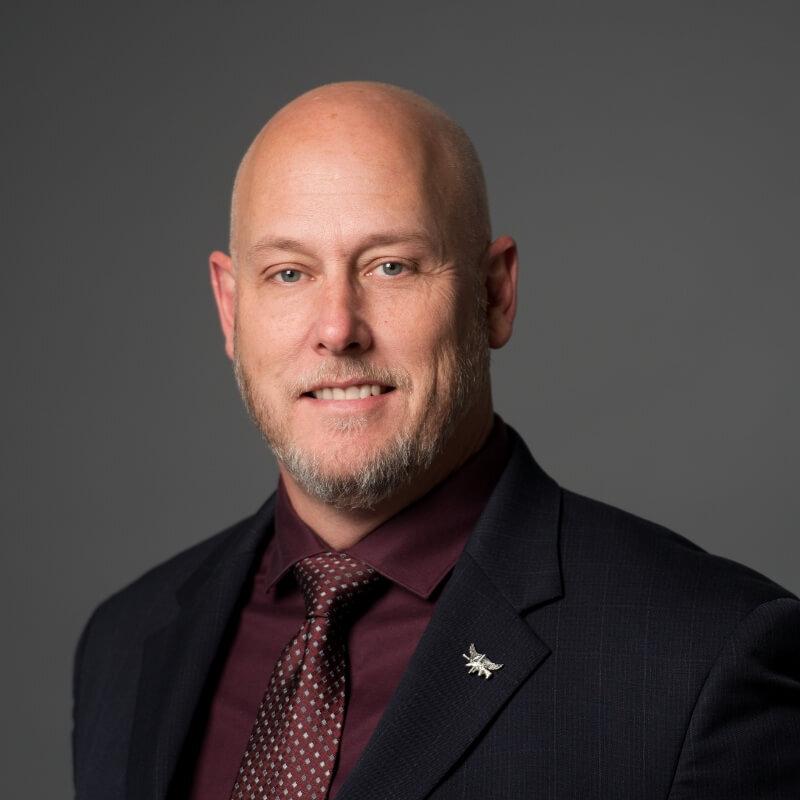 Robert Whitaker, CCI
COO de Huobi Nevada
(Anteriormente COO de Blockchain Intelligence Group)

Ret. Supervisory Special Agent, Illicit Finance & Proceeds of Crime Unit, U.S. Department of Homeland Security, Homeland Security Investigations
Global expert on the online criminal element, cryptocurrency and dark web investigations. Distinguished public service career leading complex international financial crime investigations.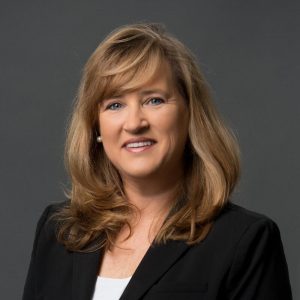 Teresa Anaya CFE, CAMS, CCI, CBP, ITIL
Oficial de BSA/AML en TrustToken
(Anteriormente directora de Estrategia de Instituciones Financieras)
Seasoned leader with global experience in financial services, investigations, AML, BSA, and regulatory compliance with a focus on blockchain and risk reduction.
Curso completo de investigador de criptomonedas
5 módulos - 8 horas - $999
Tome los 5 módulos y apruebe el examen final para obtener las credenciales de un investigador certificado de criptomonedas.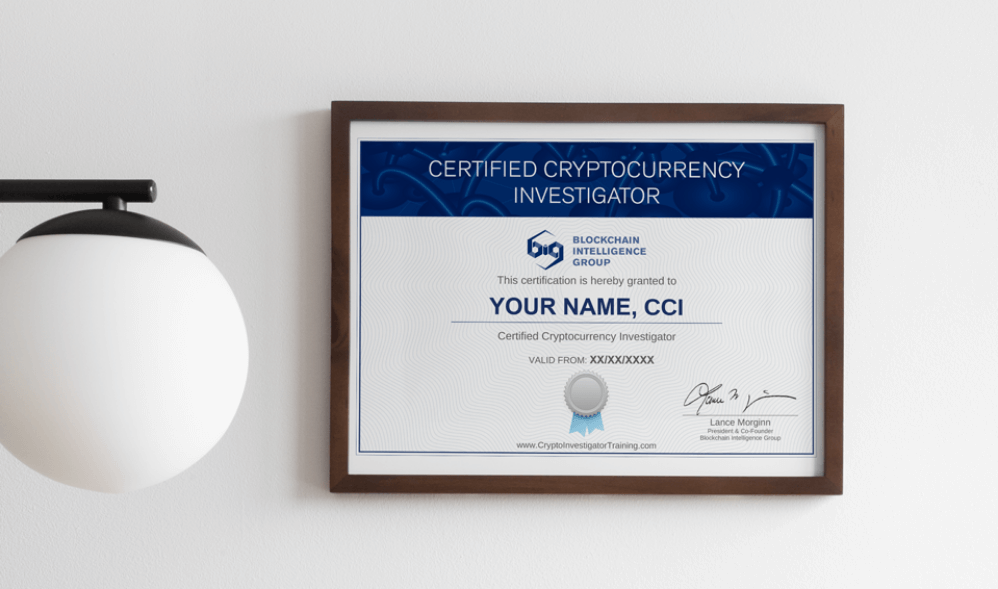 Reseñas destacadas de CCI

This was a great course and the delivery was fantastic for keeping the student engaged. I really enjoyed it, so thanks to all who put it together. Online training is hard to build but the content and delivery were well pitched. This is great for a Law Enforcement and Compliance audience. I will be sharing throughout my network and wish you all the success.
If anyone is looking for a course that will help them with conducting investigations relating to cryptocurrency and the blockchain then I can not recommend this course enough. The course was able to provide everything I was looking for when it comes to understanding the new risks associated to new technologies, how to track, trace and monitor cryptocurrency transactions and/or crypto crimes and how to have effective measures in place to overcome these issues.
The Certified Cryptocurrency Investigator (CCI) course has expanded my understanding of the Blockchain and Crypto- Forensics a great deal. I am able to better engage with both law enforcement and financial institutions on communicating the importance of tracing cryptocurrency and de-anonymizing the identities of illicit actors to disrupt the economics of criminal activity such as human trafficking and child exploitation. Robert Whitaker, Teresa Anaya and the Blockchain Intelligence Group did a great job in building the course and #TeamATII is proud to carry the CCI designation and partner with such a dedicated group of professionals.
Great course- Well designed! I found the course informative and relevant. it is structured in such a way so as to make for easy reading and comprehension of the key concepts relating to dark web and cryptocurrencies and its implication on financial crimes and money laundering . The highlight of the course is the understanding of the investigative techniques involving cryptocurrencies which i believe is a necessary skill for all forensic and compliance professionals
The world of cryptocurrencies and blockchain technology, is one that is constantly moving, thus requiring a significant amount of continual research to stay on top. After taking the Crypto Investigator Course, I feel confident in my abilities on how to track, trace and monitor cryptocurrency transactions. An invaluable skill in such a fast pace environment, especially when we see the industry moving to more compliant and legally friendly solutions!
This is a really greate course, Alot of great information for those wanting to dig deeper into understanding cryptocurrencices and especially understanding how to investigate them.
Great course, I highly recommend! The highlight of the course is the understanding of the investigative techniques involving cryptocurrencies which i believe is a necessary skill for all forensic and compliance professionals
The Cryptocurrency investigations course from Blockchain intelligence group was extremely informative and enlightening. It helped me to connect the dots in how Cryptocurrency can potentially move around, how to follow the money and build an investigation. The content covering the fundamentals of blockchain is probably the most easy to understand that I have seen to date. The course takes complex content and makes it easy to digest and understand. I think that this course should be mandatory for new hires for any company that interacts with the crypto space. Thanks for the knowledge!
I have completed all 5 modules and found them to be very informative. The content and videos are presented in a very easy to understand manner. I will definitely be recommending it to my colleagues in compliance.
New type of currencies inevitably means new types of risks, BIG's training provides the necessary basis to start your compliance journey in the field of cryptocurrencies
Tracing, tracking and monitoring cryptocurrency crimes are a must-have skills for contemporary compliance professionals. This well-structured course introduces learners to blockchain fundamentals before deep-diving into the world crypto crimes. As the banking sector gets disrupted, new trends in financial crime are emerging. This course addresses such risks resulting from cryptocurrencies. The course is delivered in a very practical way both from law enforcement and financial services practitioners' perspectives. Great facilitators who have wealth of experience both in law enforcement and banking sector.
I would highly recommend CCI Certification course to anyone who is looking to gain deep insight regarding The Dark Web, Bitcoins and Blockchain Forensics. Easy to understand course contents provide thorough understanding regarding conducting investigations relating to cryptocurrencies and uncovering information on the blockchain.
I really enjoyed the Certified Cryptocurrency Investigator (CCI) course offered by the Blockchain Intelligence Group. It provides the required information to be able to investigate transactions, identify exchanges and trace the funds.
This course offers insights in how cryptocurrency can be used to launder money that is different than traditional banking (fiat) ways. I believe AML professionals can benefit from this course.
The Certified Cryptocurrency Investigator module courses have significantly enhaced my technical skills in cryptocurrency mining, criminal schemes, blockchain forensics and AML cryptocurrency investigations. The law enforcement case studies are of real value for risk and compliance officers worldwide. As the blockchain technology and cryptocurrencies continue to evolve in a very dynamic way, I find extremely valuable the cryptocurrency criminal awareness techniques taught across all modules. Recommended for all financial services professionals looking to dig deeper into crypto compliance!
Great course, from the basics to applicable investigative techniques. Can't wait for the Ethereum module to come online
A well-designed course with the right balance between the necessary technical elements and the practical aspect of Investigation and Compliance. Not only law enforcement officers, regulators, Fintech Compliance officers interested in Blockchain, DLT, and Forsenic, should attend. The fact is that if you are working in traditional FinancialCrime, investigation, AML, compliance, Audit, legal, you better hurry up. With more and more investment banks, asset manager, and financial institutions globally getting their feet into this asset class, it is not a choice to ignore, but to understand, including the risk and the evolving regulatory expectations surrounding it.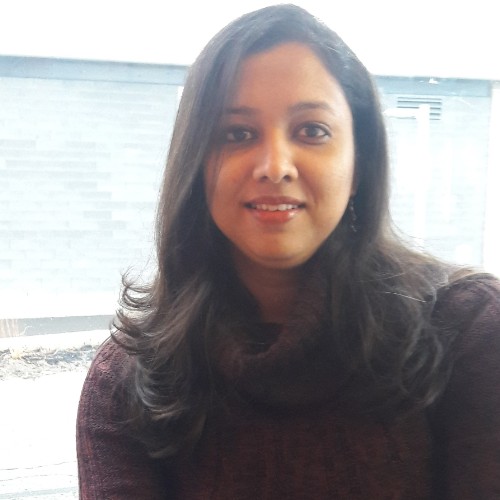 Sushma Pawar, CAMS, CCI
Exjefa de equipo de AML en Promontory Financial Group, una empresa de IBM
Este es un curso perfecto para todos los profesionales de cumplimiento de AML que deseen comenzar sus carreras en investigación o cumplimiento en criptomonedas.
El curso está cubierto en 5 módulos bien elaborados, y le lleva a través de varias etapas para aclarar su comprensión sobre las criptomonedas, sus tipos, la tecnología de cadena de bloques, su evolución e investigación y mucho más.
El curso está detallado con amplios estudios de casos discutidos por excelentes facilitadores y, lo que es más importante, la presentación detallada en video sobre la herramienta de investigación de BIG, QLUE, ayuda a comprender y seguir el rastro de las criptomonedas.
Recomiendo este curso a todos mis compañeros de cumplimiento. ¡Aprender sobre las investigaciones de criptomonedas nunca ha sido más fácil!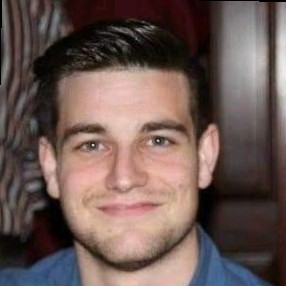 Patrick Hoey, CCI
Cumplimiento – Coinbase
Si está buscando un curso que le ayude a realizar investigaciones relacionadas con las criptomonedas y la cadena de bloques, este es el curso para usted. El curso me proporcionó todo lo que estaba buscando para comprender los nuevos riesgos asociados con las nuevas tecnologías, cómo rastrear y monitorear transacciones o delitos de criptomonedas y cómo solucionar estos problemas efectivamente.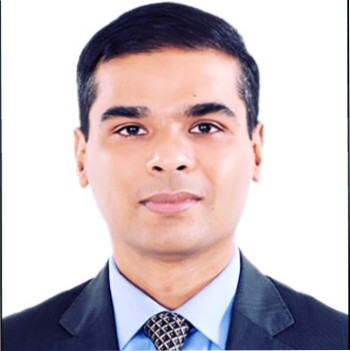 Lalith Balasubrahmanyam, CCI
Gerente sénior de Práctica Forense en Protiviti
¡Un gran curso bien diseñado! El curso me pareció informativo y relevante. Está estructurado de tal manera que facilita la lectura y comprensión de los conceptos clave relacionados con la internet oscura y las criptomonedas y su implicación en los delitos financieros y el lavado de dinero. Lo más destacado del curso es la comprensión de las técnicas de investigación que involucran criptomonedas, lo que creo que es una habilidad necesaria para todos los profesionales forenses y de cumplimiento.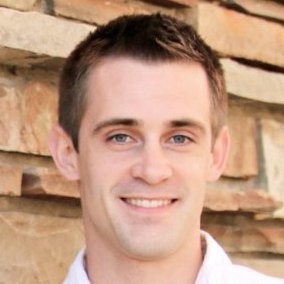 Talmadge Henderson, CPA, CFE,CCI, CBE
Ernst y Young – Forense
Es un excelente curso, con mucha información para aquellos que desean profundizar en la comprensión de las criptomonedas y cómo investigarlas.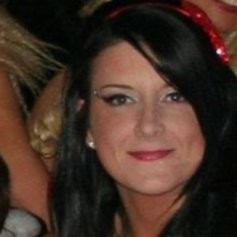 Christina Corrigan, CCI
Gerente de Operaciones de Clientes – Trustlabs Compliance Solutions ltd
El curso de investigaciones de criptomonedas de Blockchain Intelligence Group fue muy informativo y esclarecedor. Me ayudó a conectar los puntos en cómo las criptomonedas pueden moverse en el espacio financiero, y cómo seguir el dinero y construir una investigación. El contenido que cubre los fundamentos de la cadena de bloques es probablemente el más fácil de entender que he visto hasta la fecha. El curso toma contenido complejo y lo hace fácil de digerir y entender. Creo que este curso debería ser obligatorio para las nuevas empresas que interactúen con el espacio de las criptomonedas.
¡Gracias por toda la información!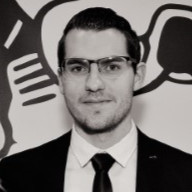 Fabian Courtine, CCI
Oficial de Cumplimiento, Banco Suizo
Un nuevo tipo de moneda inevitablemente significa nuevos tipos de riesgos, la formación de BIG proporciona la base necesaria para comenzar su viaje de cumplimiento en el campo de las criptomonedas.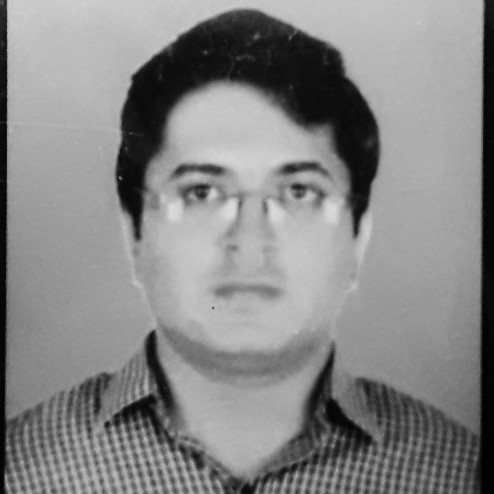 Muhammad Mateen, CAMS, CCI
Gerente de Delitos Financieros – Forense, Deloitte, Pakistán
Recomendaría encarecidamente el curso de Certificación CCI a cualquiera que esté buscando obtener una visión profunda de la internet oscura, los bitcoins y el análisis forense de la cadena de bloques. Los contenidos del curso son fáciles de entender y proporcionan una comprensión profunda de la realización de investigaciones relacionadas con las criptomonedas y el descubrimiento de información en la cadena de bloques.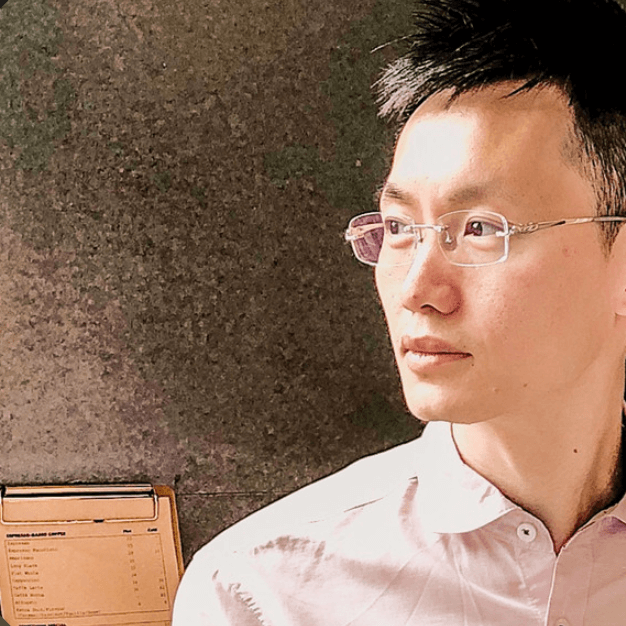 Perry Wong, AVP - Citi - APAC
Unidad de Investigación Global de AML
Este curso ofrece información sobre cómo se pueden usar las criptomonedas para lavar dinero, que es diferente a cómo se hace con el dinero fiduciario. Creo que los profesionales de AML pueden beneficiarse de este curso.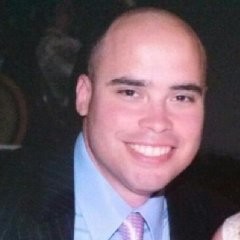 Mario Duron, CCI
Analista de BSA FCB y AML – BanescoUSA
Es un gran curso, desde lo básico hasta las técnicas de investigación aplicables. Quiero que el módulo Ethereum esté disponible pronto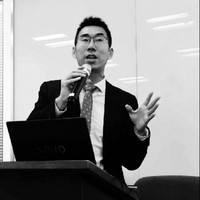 Henry Yu
Jefe de Cumplimiento de Delitos Financieros de APAC, Natixis, profesor adjunto de la Facultad de Derecho de la Universidad de Hong Kong
Un curso bien diseñado con el equilibrio adecuado entre los elementos técnicos necesarios y el aspecto práctico de la investigación y el cumplimiento.
No solo los agentes de seguridad, los reguladores, los oficiales de cumplimiento de Fintech interesados en las cadenas de bloques, DLT y Ciencias Forenses deben asistir.
Si está trabajando en crímenes financieros tradicionales, investigación, AML, cumplimiento, auditoría, legal, no puede perderse este curso. Con cada vez más bancos de inversión, gestoras de activos e instituciones financieras de todo el mundo que se adentran en esta clase de activos, no es una elección ignorar, sino comprender las criptomonedas, incluido el riesgo y las cambiantes expectativas regulatorias que las rodean.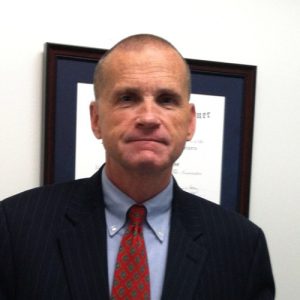 Thomas E. Manifase CFE, CAMS
Director ejecutivo de Investigaciones de Seguridad Corporativa de Morgan Stanley
Excelente contenido y muy informativo. Este curso le proporcionará los conocimientos y herramientas necesarios para realizar cualquier investigación de criptomonedas. Es una necesidad para todos los investigadores financieros y profesionales de cumplimiento.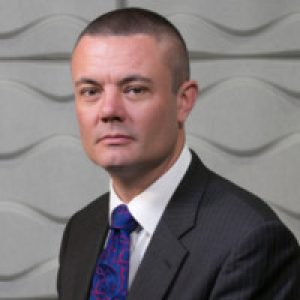 Graham Baldock
Director de Cumplimiento /MLRO – Anglo-Gulf Trade Bank 
Fue un gran curso y la entrega fue fantástica para mantener al estudiante involucrado. Lo disfruté. Gracias a todos los que lo crearon. La formación en línea es difícil de crear, pero el contenido y la entrega fueron bien planteados. Es ideal para una audiencia de seguridad y cumplimiento. Lo compartiré en mi red, y les deseo todo el éxito.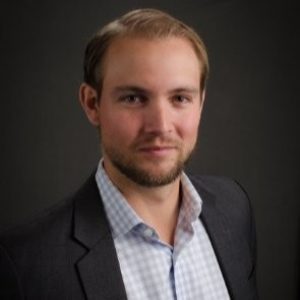 Aaron Kahler, CAMS, CFE, CCI, CTCE
Fundador/director ejecutivo, Iniciativa de Inteligencia contra la Trata de Personas (ATII)
El curso de Investigador de Criptomonedas Certificado (CCI) ha ampliado mucho mi comprensión de la cadena de bloques y las ciencias forenses de criptomonedas. Puedo involucrarme mejor con organismos de seguridad y las instituciones financieras para comunicar la importancia de rastrear las criptomonedas y desanonimizar las identidades de los actores criminales para interrumpir la economía de la actividad delictiva, como la trata de personas y la explotación infantil. Robert Whitaker, Teresa Anaya y Blockchain Intelligence Group hicieron un gran trabajo en la construcción del curso y #TeamATII se enorgullece de llevar la designación de CCI y asociarse con un grupo de profesionales tan dedicado con ellos.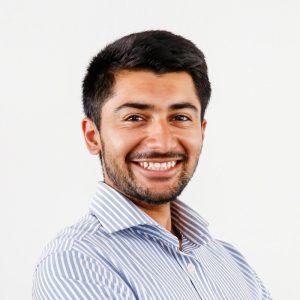 Sheraz Ahmed, CCI
Vicepresidente de Desarrollo de Negocios de la Asociación Crypto Valley
El mundo de las criptomonedas y la tecnología de cadena de bloques se mueven conjuntamente, por lo que requiere una cantidad significativa de investigación continua para mantenerse en la cima. Después de tomar el Curso de Investigador de Criptomonedas, me siento seguro de mis habilidades sobre cómo rastrear y monitorear transacciones de criptomonedas. Es una formación invaluable en un entorno de ritmo tan rápido, especialmente cuando vemos que la industria se está moviendo hacia soluciones más compatibles y legalmente amigables.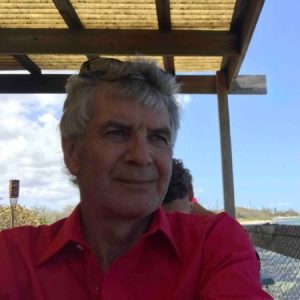 Peter J. Warrack, CAMS, CBP, CFE, CCI
Director de Cumplimiento – Bitfinex
Es un curso espectacular, ¡lo recomiendo encarecidamente!
Lo más destacado del curso es la comprensión de las técnicas de investigación que involucran criptomonedas, lo que creo que es una habilidad necesaria para todos los profesionales forenses y de cumplimiento.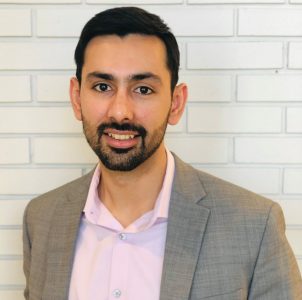 Aun Maken, CAMS, CFCS, CCI
Gerente de la Unidad de Diligencia Debida Mejorada de Scotiabank
He completado los cinco módulos y han sido muy informativos. El contenido y los videos se presentan de una manera muy fácil de entender. Definitivamente lo recomendaré a mis colegas.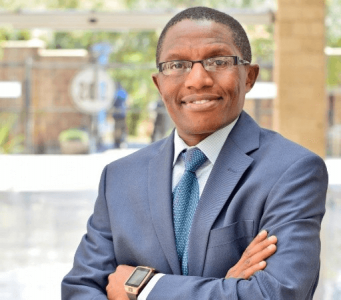 Samuel Kiragu, CAMS, CPA, CCI
Instructor de Cumplimiento Normativo, Nova Scotia Community College, Halifax
El rastreo y monitoreo de los delitos de criptomonedas son habilidades imprescindibles para los profesionales de cumplimiento contemporáneos. Este curso bien estructurado presenta a los estudiantes los fundamentos de la cadena de bloques antes de sumergirse en el mundo de los delitos de criptomonedas.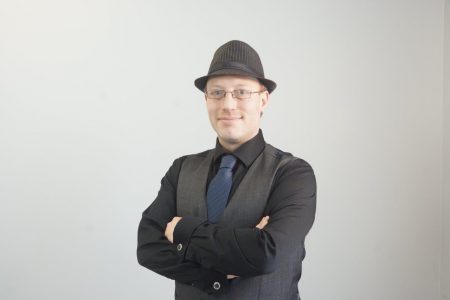 Larry Cameron, CCI, CTCE, CCA, NSE, SCE, BCSD, CSMS, ISMS
Director de Seguridad de la Información, Iniciativa de Inteligencia contra la Trata de Personas (ATII)
Disfruté el curso Investigador de Criptomonedas Certificado (CCI) ofrecido por Blockchain Intelligence Group. Proporciona la información necesaria para poder investigar transacciones, identificar intercambios y rastrear fondos.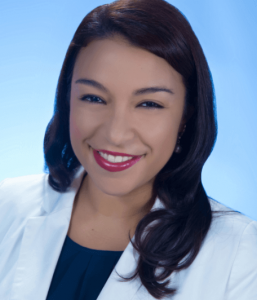 Cristina Fleckenstein CAMS, CCI
Gestión Empresarial e Iniciativas de Riesgo, Credit Suisse
Los cursos del módulo de Investigador de Criptomonedas Certificado han mejorado significativamente mis habilidades técnicas en minería de criptomonedas, esquemas criminales, análisis forense de cadenas de bloques e investigaciones de criptomonedas AML. Los estudios de casos de seguridad tienen mucho valor para los funcionarios de riesgos y cumplimiento de todo el mundo. A medida que la tecnología de cadena de bloques y las criptomonedas continúan evolucionando de una manera muy dinámica, encuentro extremadamente valiosas las técnicas de conciencia criminal de criptomonedas que se enseñan en todos los módulos. Recomendado para todos los profesionales de servicios financieros que buscan profundizar en el cumplimiento de las criptomonedas.
El CCI imparte conocimientos fundamentales sobre criptomonedas, métodos y usos ilícitos de criptomonedas y la internet oscura.
Tome los 5 módulos y apruebe el examen final para obtener las credenciales de un investigador certificado de criptomonedas.
Todos los cursos avanzados a continuación no proporcionan ninguna credencial.
Módulo 6: Conceptos avanzados de criptomonedas
"Este curso es para personas que han completado los módulos 1-5 o que tienen una buena comprensión de las criptomonedas. El análisis avanzado de criptomonedas ampliará su comprensión del protocolo de transacciones de Bitcoin y cómo se asocian las transacciones mediante el uso de métodos de agrupación. Exploraremos las muchas formas en que los usuarios de criptomonedas pueden aprovechar la tecnología para ofuscar sus rutas de pago. Este curso también examinará los protocolos en evolución que probablemente afectarán a Bitcoin, los eventos que han llevado a su desarrollo y de qué protocolos se está alejando su comunidad. "
Ambos. Hay varias lecciones en cada módulo, y al final de cada lección hay un breve cuestionario. Luego, al final de cada módulo hay un examen. Finalmente, al final de todos los módulos hay un examen final, que debe aprobar para obtener la credencial de Investigador de Criptomonedas Certificado.
No, para nada. Las únicas habilidades técnicas necesarias son poder ver y hacer clic en páginas web.
La velocidad de su conexión a Internet para reproducir y transmitir videos debe ser de al menos 512 Kbps.
Para probar su velocidad de Internet, visite SpeedTest.net y revise sus resultados.
Los usuarios deben tener una de las siguientes versiones de navegador instaladas para acceder al contenido del curso/reproducir videos:
Google Chrome 64 o superior (navegador recomendado)
Firefox 58 o superior
Internet Explorer 11 o superior
Safari 10 o superior
Opera 50
Cryptocurrency Training Academy requiere un navegador con JavaScript habilitado. Si tiene alguna dificultad con los elementos que se muestran en el sitio (es decir, reproductores de video, formularios de inicio de sesión, etc.), es posible que tenga un software de seguridad o complementos/extensiones de navegador que bloqueen la reproducción o el scripting. Intente deshabilitar temporalmente su software de seguridad como prueba, o configure su software de seguridad para permitir la reproducción, las cookies y JavaScript de los dominios que utiliza la plataforma Cryptocurrency Training Academy.